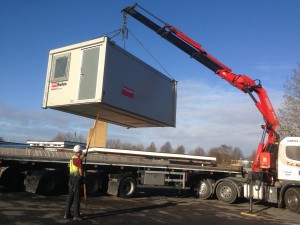 Many individuals and organisations have been hugely helpful as Windsor Foodshare has evolved and grown over the last few years! It's great to be able to thank some of them here – in no particular order. If you know someone who you feel deserves a mention, please let us know!
First – to every single generous person or family who donates the items we give away on a weekly basis. Whether it's a single, one off spare tin of beans to a regular over shop and drop off as part of your weekly routine, we are massively grateful to you.
Many thanks to Lindt for the wonderful donation of hundreds of Easter Eggs, out customers really enjoyed them.
We are incredibly grateful for the Windsor Lions who not only provide 3 volunteers every week to help us but have also made huge financial donations
Thank you to Dedworth Green Baptist Church for their continuing support of us in providing hospitality and storage facilities.
As always we are very grateful to Waitrose Windsor  for continuing to be a collection point for us.
Thanks to Tesco Dedworth for allowing us to have a permanent collection box.  Also for working in partnership with Fareshare enabling us to collect bread and fresh ambient  produce each week.
Thanks to Ollie for donating his time and skills to create our Logo.