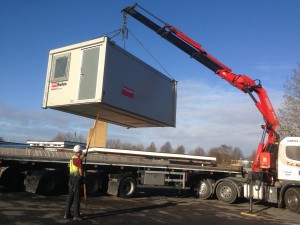 Many individuals and organisations have been hugely helpful as Windsor Foodshare has evolved and grown over the last few years! It's great to be able to thank some of them here – in no particular order. If you know someone who you feel deserves a mention, please let us know!
First – to every single generous person or family who donates the items we give away on a weekly basis. Whether it's a single, one off spare tin of beans to a regular over shop and drop off as part of your weekly routine, we are massively grateful to you.
Thank you to Dedworth Green Baptist Church for their enormous generosity in renting a portakabin for 2 years for Foodshare to use for storage.
Big thank you to Fergus Tinto of Waitrose Windsor for the generous donation of 250 strong carrier bags.  They are making the packing of food bags so much easier for volunteers, and much easier for customers too. Thanks to Waitrose for continuing to be a collection point for us.
Thanks to Ollie for donating his time and skills to create our Logo.
Thanks to Tesco Dedworth for the generous donation of 5 shopping trolleys.  they are making the packing of food so much quicker and easier for the volunteers. Thank you also to Tesco for allowing us to have a permanent collection box in store.
We are also very grateful to benefit from a scheme by Fareshare and Tesco which allows Tesco to donate bread, fruit and vegetables that would have previously been wasted. There has been huge publicity over the last few years about scandalous amounts of food waste and it is fantastic that Tesco are tackling this and Windsor Foodshare directly benefits.