May 2022
It's been a busy couple of months at Foodshare, since our last update in February  – numbers are up, and food donations are down.  Despite this we managed to feed 450 people in April (not including tomorrow)
Mike Sells and Simon Kerr have been busy resurrecting the Street Collection Boxes, we have increased our collections to include food donations from the new Aldi, Waitrose at Egham, and Tesco Wexham.  They supply foods shortly approaching their sell by date, which are a useful addition to supplement the long-life foods we give out.  We have changed our supplier for fresh and fruit and vegetables and the quality is fantastic.   
A new ambient box is on order for Aldi Windsor and a second donation box has been asked for at Waitrose Windsor, as well as a Tesco Dedworth Drive Day, planned for May.  We are always looking for ways to increase our donations – any ideas are welcome.
The volume of deliveries to clients who cannot get to Dedworth is increasing week on week, the last week in March there were 26 individual deliveries, this has increased from 10 a week in January.  The volumes became so high that we had to call in the help of Homeless Project and ask them to make some deliveries for us.  With a view that the need for our services is only going to get higher in coming months and considering the demands that we are making on volunteers and their vehicles we have received Trustee approval to purchase our own van and hope to have this shortly.  We'll keep you updated on progress.
The Trustees of WCA have signed a 20-year lease for the premises formerly known as "The Alma Road Social Club".  The building is to be totally renovated and hopefully by the Autumn it will be up and running.  It will be used by all four charities associated with WCA, The Homeless Project, More than a Shelter, and Street Angels, as well as ourselves.  Whilst we are keeping our main distribution centre at DGBC we are considering the possibility of having another distribution centre, on a different day at Alma Road.  No firm plans have yet been made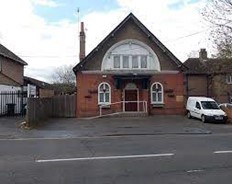 We trialled an Amazon wish list at the beginning of March initially the wish list was set up so as the donations would be delivered to the Church – when we were open.  Sadly, Amazon didn't quite get this, and delivered, and delivered, and delivered, even when there was no-one there.  We are pleased to have rectified this and now deliveries go to Malcolm Court, who delivers them every week.  It seems to have worked well as since we started, we have received over £2,800 of goods, including £500 worth of Easter eggs, mostly from one donor.   Apologies to Matthew and the staff at DGBC who were forever rescuing our deliveries from the pouring rain.  If you haven't yet seen it the wish list can be found by clicking here.
Appointments
As a result of our last call for help, Paul Skinner, has now stepped forward and is undertaking the Secretariat role for the Steering Committee, as well has helping Jean Shepherd with Grant Applications.
Carrier Bags
We're eternally short of carrier bags, if you have any, please do bring them along on a Wednesday or a Thursday.  We are hoping to encourage our clients to return the bags they get each week or bring their own bags.  If you are a delivery driver it would be great if you could ask the recipients to unpack the bags when you deliver and then bring them back.
Cash Collection Tins
We still have several collection tins, that are ready to be left with shops, offices, schools, churches, if you know of anywhere that they could go to, please do let us know
Change of Operation at Foodshare
At the beginning of March, we started offering the clients the opportunity to have more choice in the collection of food.  They were given a check list of foods they could choose from, rather than a pre-packed bag of non-perishables.  It seems to have worked well, and our stocks of pasta and rice, are much higher than they would have been.  We are now considering rolling this out to the monthly toiletries.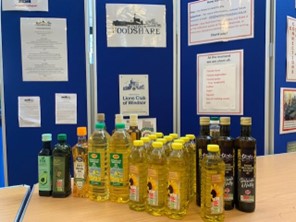 Corporate Donations and Charity of Choice
We have in the past been fortunate enough to receive cash donations from local companies.  If you have any contacts that might be interested in making regular financial donations, or choosing us as the Charity their employees support, please do pass the details on.
If you haven't already, could you find us, like us, and follow us, on all these 😊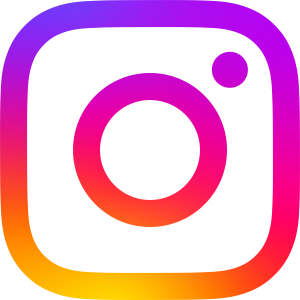 Grant Applications
This month Jean was successful in a Grant Application with the Prince Phillip Trust, they have awarded us £3,000 which will be used to provide a bottle of cooking oil each month to our clients.  Thank you, Jean, for all your efforts.
New Weekly Extras
Considering the donation received from The Prince Phillip Trust, we reviewed the foods we gave out.   We now rotate the extras to include:
Week One
Tomato Ketchup, Brown Sauce, or Mayonnaise/Salad Cream Bottled Squash / Cartons of Juice
Week Two
Coffee and Sugar
Week Three
Cooking Oil and Jam/Marmalade/Honey
Week Four
Gravy Granules & Bottled Squash / Juice