Windsor Foodshare is supported by a team of 60 plus volunteers, who help in so many ways, we could not operate without their passion and enthusiasm.
If you are interested in joining us there are plenty of ways you can get involved.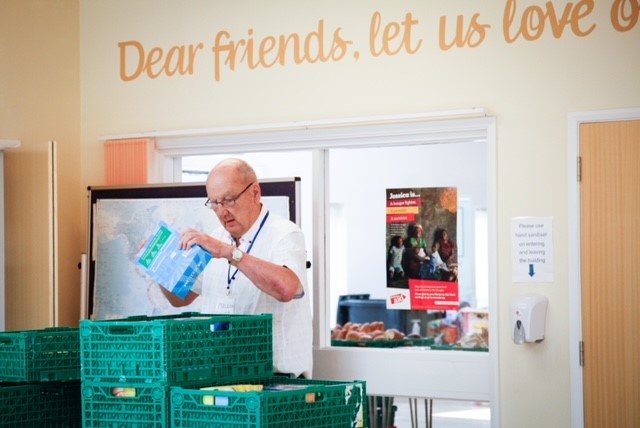 On a Wednesday between 9.30 and 1.30 you will find our volunteers at Dedworth Green Baptist Church (Smiths Lane, Windsor, SL4 5PE), packing and sorting foods ready for distribution. On Thursdays, our volunteers are again at the Church between 9.30 and 3.00 pm, busy receiving donations from the public, unpacking supermarket deliveries, boxing eggs, cutting up vegetables, bagging cakes and bread before our clients arrive to collect their food, where they are welcomed and made to feel at ease.
We also have volunteer drivers, who can collect from supermarkets, sometimes in the evenings, and deliver food to our clients who cannot get to us.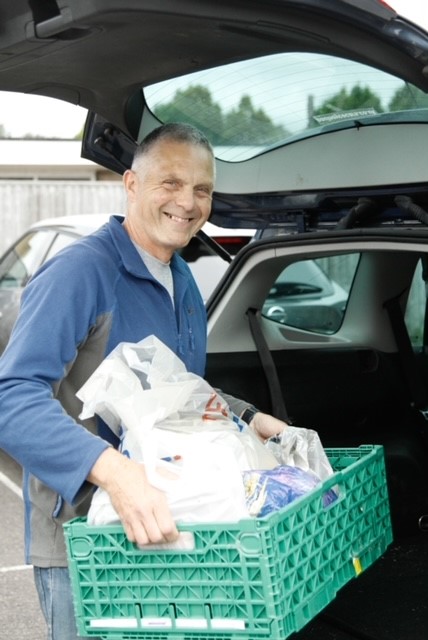 Our satellite distribution point, Kerith Windsor (Fairacres Industrial Estate, Unit 3B Windsor, SL4 4LE) is open on a Thursday evening from 6 pm until 7 pm.
With the planned opening of a further distribution Centre late this year, at 73a Alma Road (the old Alma Road Social club), we will need more volunteers to cover all roles.
If you cannot regularly commit during working hours, there are still ways you can help, perhaps a donation box outside your house, or within your workplace, or school, for neighbours and colleagues to donate non-perishable items, we can always collect them from you, if you can't get to us.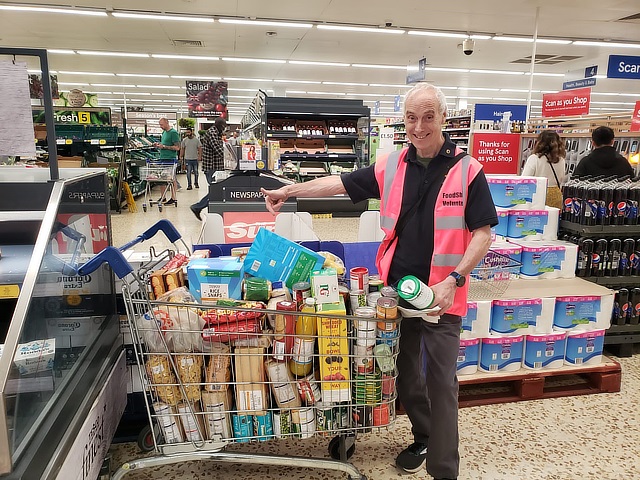 Weekends you may see us at one of the local supermarkets encouraging shoppers to donate items, there is always space for another volunteer to help.
If any of this appeals to you, please complete the application form below or contact us by email at: volunteers@windsorfoodshare.org.uk, and if you have any other ideas or have a skill that you think we could use, we would be delighted to hear from you.